Catholic Sisters Week 2023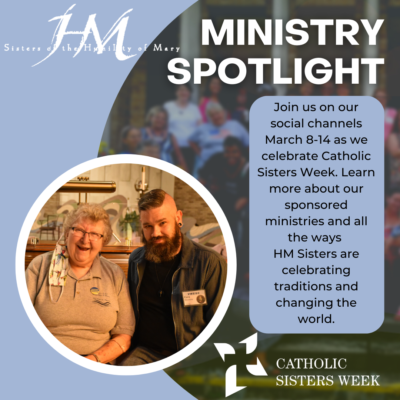 Catholic Sisters Week is March 8-14. Join us as we celebrate our sisters here and on our social channels.
This annual celebration, previously known as National Catholic Sisters Week, began in 2014 as a way to bring attention to and honor the contributions of Catholic Sisters. The initiative was renamed in 2019 out of a desire to raise awareness of women religious not just in the United States but also internationally.
As part of our celebration, we will be spotlighting some of our sponsored ministries on our social channels and here on our website. Be sure to check back each day to learn more about how HM Sisters are celebrating traditions and changing the world.
https://www.facebook.com/SistersofHM/