National Vocation Awareness Week 2023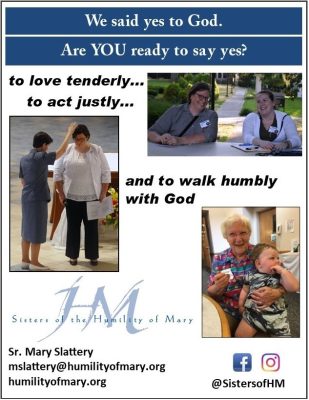 National Vocation Awareness Week, November 5-11, is an annual week-long celebration of the Catholic Church in the United States dedicated to promoting vocations to the priesthood, diaconate, and consecrated life through prayer and education, and to renew our prayers and support for those who are considering one of these particular vocations.
Might God be calling you? Read some of our sister's stories to see if you are experiencing the same feelings they had before they entered religious life. Contact Sr. Mary Slattery to explore if life in community with the Sisters of the Humility of Mary may be for you.