The Villa Shoppe
Shopping with a Heart and Conscience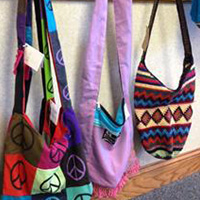 Fair Trade Inspires Self-Sustainability. Fair Trade is an organized movement aimed at empowering women, families and communities in developing countries to self-sustainability. The main focus on exports from developing countries had been coffee, tea and cocoa, however, it has expanded to include clothing, furniture, home décor, jewelry, toys, handbags, accessories and many more products. Since the materials to make the products are scarce in many of these countries, artisans produce their items by recycling other products. We are proud to be a Fair Trade retailer. When you purchase our Fair Trade items, you are sharing in a partnership with artisans, workers, farmers and trades people. This partnership means the workers can depend on a living wage, safe work environment and humane work schedule.
Unique Selection
A shopping experience like no other awaits you at The Villa Shoppe. We offer distinctive items for all occasions, including baptism, first communion and anniversary specialty items.
Purses
Wallets
Jewelry
Scarves
Baskets
Hand-carved boxes
Organic coffee and tea
Divine chocolates
Mugs
Angels
Children's books
Spiritual & wellness books/CDs
Rosaries
Specialty cards
Nativity sets available during Christmas season
Make sure to ask for Ticket to Savings card. Just like the ones other retailers use, you get a card that is punched for every $5 you spend. Once your card is full, simply present it at checkout when you make your next purchase and receive $5 off.
Mission Statement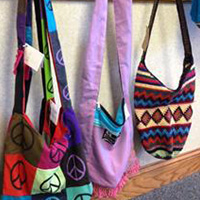 The Villa Shoppe is an expression of the ministry of the Sisters of the Humility of Mary. Our purpose is to share in the mission of Jesus to bring more abundant life to others. We actively seek vendors whose programs, services and products share our mission and contribute positively to the lives of women and children and provide a fair wage to artisans. We ensure our purchasing practices support human life and our ecosystem. We primarily exist to offer items to assist people on their life's spiritual journey.
The Villa Shoppe is located on the grounds of Villa Maria Community Center, 1 mile south of U.S. Route 422 on Evergreen Road, Villa Maria, Pa. 10 miles east of Youngstown and 11 miles west of New Castle
Hours: 11 a.m. to 2:30 p.m., Monday, Tuesday, Thursday, & Friday
For more information: 724-964-8920, x3249 • villashoppe@humilityofmary.org